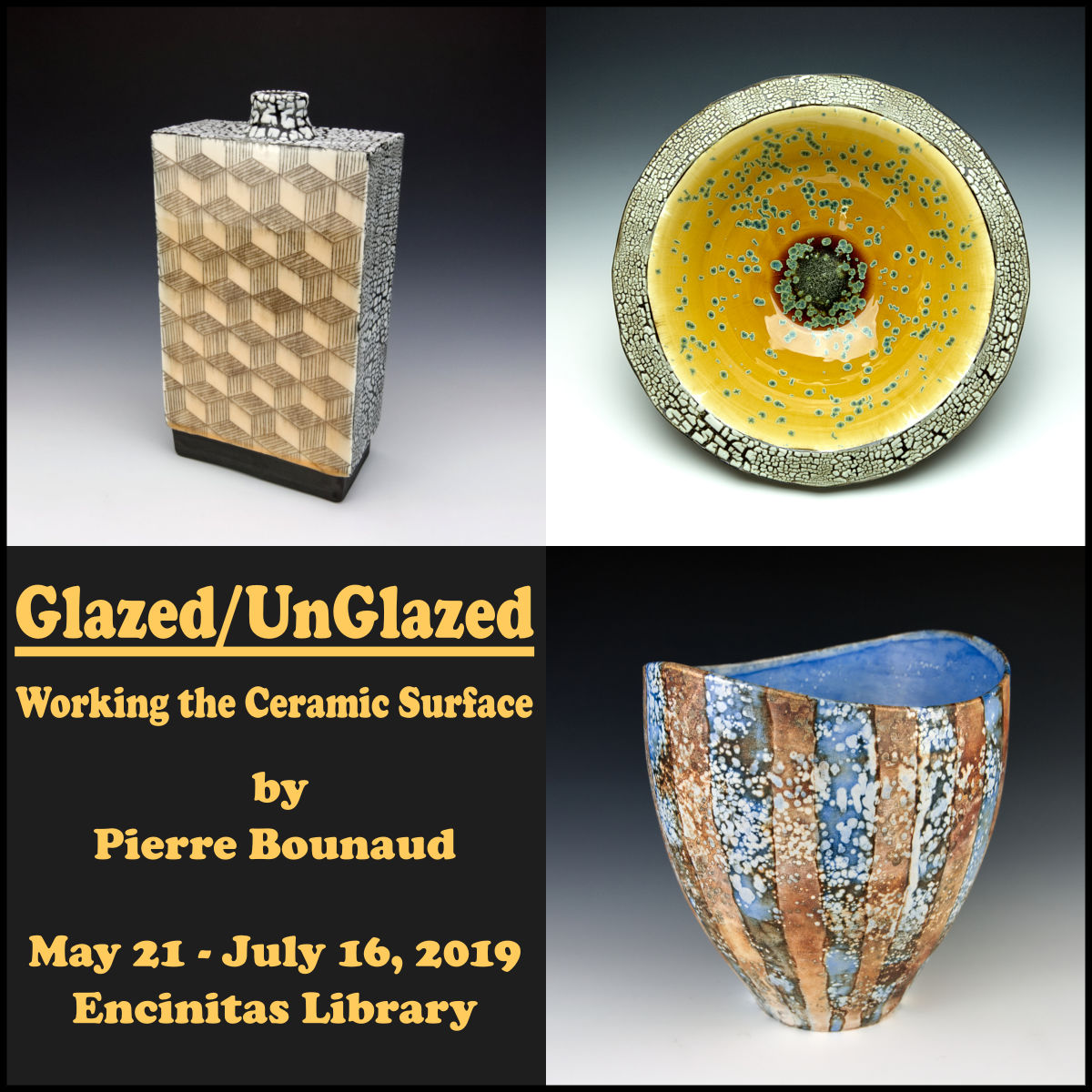 Glazed/UnGlazed: Working the Ceramic Surface
May 21 - July 16, 2019
Duo Show at the Encinitas Library
Reception: June 1, 6 - 9 pm
Painter Sheryl Tempchin and myself will be the guest artists at the Encinitas Library for the period of May 21 through July 16, 2019. We each are bringing a collection of work to be on display and for sale.
Glazed/Unglazed leads the viewer on an exploration of the porcelain surface. A diversity of decorating techniques, using glazes and non-glazing elements, will be featured, expanding the vocabulary of the ceramic artist.
The reception will be on June 1, 2019, from 6 to 9 pm in conjunction with Art Night Encinitas. Art Night is a city-wide event organized by the city of Encinitas to celebrate the city's diverse visual art scene at 7 participating locations. This is a free event with live music and refreshments.
The colorful artworks by Sheryl can be seen on her website at www.sheryltempchin.com
Address: 540 Cornish Dr, Encinitas, CA 92024