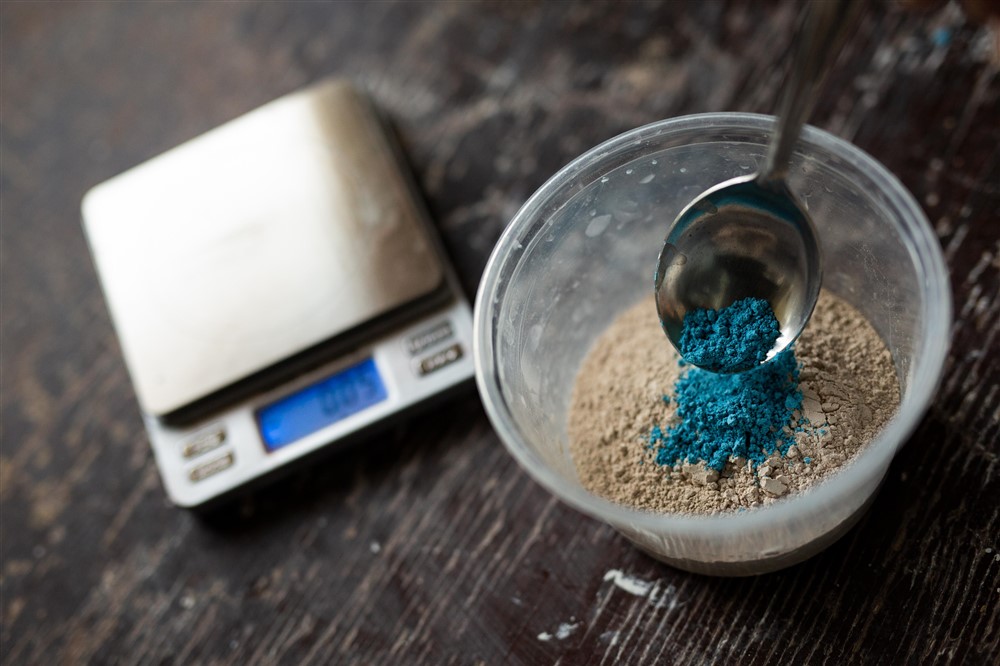 Ceramics is a lifelong journey, with countless opportunities for growth and development. Workshops are a wonderful way of learning something new, by immersing yourself in the medium and learning directly from the artist(s) while meeting fellow potters and artists from all corners of the world.
I benefited tremendously from taking workshops and I feel the duty to share what I learned and the techniques I developed. Here are the workshops I offer periodically, at my home studio in San Diego CA, or at ceramic studios as a visiting artist:
Coloring with Terra Sigillata workshop. Increase your color palette for surfaces with the use of terra sigillata.
Glaze workshop. Discover the fun world of glaze testing, learn to develop a glaze palette for your work, build your confidence in glazes and glaze methods.
If you are interested in inviting me for a workshop for your ceramic group, please contact me for availability. I can work with you on developing a fantastic workshop for your group !
Testimonies from previous students:
"This terra sigillata class was excellent!  Pierre's combination of skill, knowledge, and teaching ability made this is memorable event.  I feel like we covered all aspects of terra sig, and then some!  The course was well thought out and paced in a very relaxed manner.  I was particularly impressed with the way Pierre takes his time to answer questions.  The class size allowed for good camaraderie and lots of individualized attention.  I had a great time learning about the various applications of terra sigillata while also enjoying Pierre's charming studio.  We are so fortunate to have such a skilled ceramic artist turn his hand to teaching." - Rose
"Really enjoyed learning about terra Sigillata.  You presented the information in a clear way including a handout which I always appreciate in a workshop. You were very patient with all the students and work well with different levels of experience.  You had a great space for the students and included some materials in your workshop fee which was a very good price. Also thank you for the coffee and homemade treats! I will recommend you to others. I am really looking forward to trying out the ts in my studio!!!!" - Vanessa
"What a great workshop! You are a natural teacher with strong knowledge in the chemical process. I feel like I have a better understanding now. The class size was perfect with all participants. You provide a wonderful environment and delicious goodies. Thank you so much..." - Myra
"...I loved the terra sigillata class! You are a great teacher, explaining and demonstrating everything so clearly and in such detail that even a novice like myself could understand.  I loved the results and can't wait to experiment on my own...It was a great class.  I enjoyed the group and learned from everyone..." - Sandy