Entre Deux: An Artist's Journey between Worlds
A new collaborative exhibition by French-born artists Geraldine Vergnet, Corinne Cotereau, Aymerick Rondeau and Pierre Bounaud runs October 4-29 at The Studio Door gallery, San Diego, CA.
The exhibition features work in clay, encaustic artwork, and mid-century wood furniture.
Opening reception is October 15, 5-8 PM.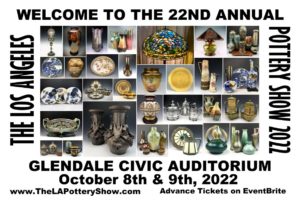 The Los Angeles Pottery Show 2022
The L.A. Pottery show is back on October 8&9, 2022. This is the place to come to satisfy your inner pottery nerd and to go home with something truly special.
Latest Shows and News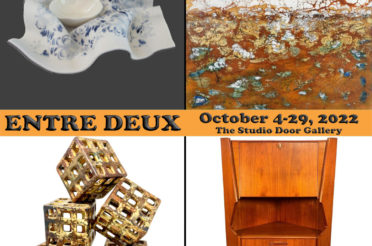 Entre Deux: An Artist's Journey between Worlds Art Exhibition by Geraldine Vergnet, Corinne Cotereau, Aymerick... Read More